Product Name – Samsung Galaxy S2 Tab 9.7″
My Overall Ranking: 9.5/10 
Price: $499.99 – Samsung Galaxy Tab S2 9.7″,(32GB, Black)
Looking for a New All Purpose Tablet?
I am here today to notify everyone! This tablet has gone beyond my expectations and continues to do so.
Granted this Tablet was an upgrade from my Samsung Galaxy Tab A 7-Inch Tablet (8 GB, White), I wouldn't look back! Sure the SGTA 7″ was a wonderful tablet to add to my collection (it now belongs to my son's collection).
As I stated I purchased the Samsung Galaxy Tab A 7-Inch for work purposes. I sometimes find myself in the gaming realms as well. I found that this device was decent for the price (around $179 when I bought it) it performed well in both areas.
The only real complaint I had was the SIZE! Nowadays, you can obtain a phone like the Galaxy Note 6 which has an insane screen size among others considered PHOTABLETS. Since I enjoyed it I recommended it above. My newest toy is a bit more up there in terms of price, but also in POWER! 
Here are the Specs if you're interested:
Weight: 256g/389g
Dimensions: 198.6 x 134.8 x 5.6mm/237.3 x 169 x 5.6mm
OS: Android 5.1
Screen size: 8.0-inch/9.7-inch
Resolution: 1536 x 2048
CPU: Octa-core | RAM: 3GB | Storage: 32GB/64GB | Battery: 4000mAh/5870mAh
Rear camera: 8MP | Front camera: 2.1MP
Given my type of work (Full-Time Real Estate Agent) a larger screen alone was enough to give this option a quick second thought! Really easy to justify the purchase in terms of a job-related toy so to speak 😉
At the end of the day, this tablet accomplishes everything I need it too and more! My only nagging point would be the camera compared to the alternative I speak about below. It more than makes up for it with the EXPANDABLE MEMORY the product allows.
The rival – an amazing alternative Falls short for me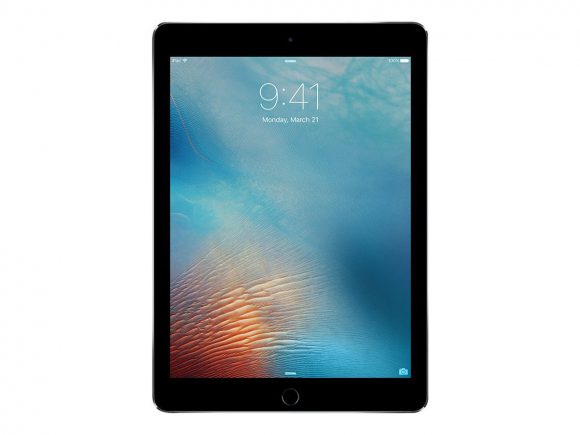 $549.45 – iPad Pro 9.7-inch (32GB, Wi-Fi, Space Gray) 2016 Model
9.7 inch Retina Display, 2048 x 1536 Resolution, Wide Color and True Tone Display

Apple iOS 9, A9X chip with 64‑bit architecture, M9 coprocessor

12 MP iSight Camera, True Tone Flash, Panorama (up to 63MP), Four-Speaker Audio

Up to 10 Hours of Battery Life
I didn't want to leave out the APPLE users! Don't get me wrong, Apple is a great product and probably a bit more user-friendly for some….I started out as an iPhone User and I can understand why someone might prefer it over Android.
I found this product best-suited for comparison against the Samsung Galaxy S2 Tab in terms of hardware which I'll sum up in two points below.
THE MAJOR TWO DIFFERENCES – MY OPINION
The Camera – If you are looking for crisp and quality pictures look into the iPad! It clearly has an advantage in this particular area. I can look past this feature. I personally use my Samsung Galaxy S7 Edge 

for all my camera needs…not only does it allow me to take the pictures with the same quality, but it does so in a more compact fashion.

EXPANDABLE MEMORY – In my opinion, this is where the Samsung Galaxy Tab S2 shines! It allows me to constantly add new memory by simply adding or removing micro SD cards. This feature has always caused me to overcome the urge to invest in any I-WhateverItMayBe! 
THE TAKEAWAY
I simply don't enjoy being restricted to apps that are vast and always growing! (There are constantly new apps and updates that make space an ideal situation for such a huge investment and expandable memory combats this issue)
There is also the cost factor! $50 extra for the IPad over the Samsung Galaxy Tab S2 – I'd rather invest that into more memory or a couple of apps, but that is just my two cents! (Check the refurbished sections for additional savings if you do not mind refurbished items)
Hope you enjoyed this article on my most current choice in the realms of a new Tablet and maybe this will help with a little insight if you are in the market for one yourself!
If you have any input on alternative Tablets that offer a bang for your buck feel free to chime in! I'd love to have a conversation over any of the products listed in this article and even ones that are not listed!
Technology is a true passion of mine here at BuilTooLastOnline and I'll be covering several topics on new tech daily!
Your Friend,
Kevin
Founder of BuilTooLastOnline.com and SwiftlyWorkFromHome.com